IRISH KEVIN OPENS A HOSPITALITY CENTER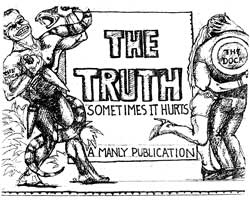 IRISH KEVIN OPENS A HOSPITALITY CENTER
Kevin "short stem" Ryan has opened a hospitality center for the Irish workers who summer in Montauk. "I want the students to feel welcome," said the besotted pasty faced bog hopper. Kevin has built an authentic thatched roofed cottage in the woods with no electric, running water, or indoor plumbing. In an attempt to make the cottage seem just like home, "there will be holy pictures of saints and a live pig in the kitchen," said the drunken needle nosed lepp before he urinated himself and fell off the barstool. Kevin plans on fulfilling two roles that are near, and dear to every guilt ridden mickey's heart- that of mother and priest. For the role of mother, he plans on dressing up in a soiled housecoat, a gray wig, and wrapping the Sunday New York Times around his ankles. The Sunday paper will be covered with boiled turkey skin so that the ankles measure 23 inches. As Father Ryan, Kevin will don priest's garb, hear the lads' confessions, and then give the potato heads just what they want, which is "a good rogering" Kevin slurred. Kevin claims he can tell how long a donkey has been in the U.S. by how they order a hamburger: Well done- (less than five years) Medium- (5-10 years) Medium Rare- (10-15 years) Rare- (Over 20 years) Meals will be served at the hospitality center. The menu will include tea, boiled potatoes and oatmeal. When asked what he would do for the lasses- "nothing" the bog man replied, "they're all dykes and lesbians."
DAVE AND BONNIE EXPECTING
Congratulations to Dave Aripotch and Bonnie Brady who are expecting the birth of their second child. Upon hearing the news, D.E.C. Officer Joseph Bilotto ordered Dave to appear at Southampton Hospital for a mandatory castration.
HEWITT A MASOCHIST???
For the second week in a row Jimmy has been thrashed at the Lakeside. First it was Cyril (Sluril) Fitzsimmons who kicked ass, and last week it was Kent Gaugler strangling the full figured Mr. Hewitt at the bar.
BODY IN WEDDING DRESS
A dead male clad in a wedding dress and high heels was discovered on the Napeague beach. Due to the extremely small penis, police at first suspected it was either the "Sex Dwarf" or Guinea Ray. Searching the dwarf's apartment, police found little Kevin alive masturbating in a closet. Guinea Ray turned up asleep in a truck at Sasso Seafood in Amagansett. Has anyone seen Jack O'Dea or Fudge?
QUOTE OF THE WEEK
"Too stupid to talk to."
SURF REPORT
Typo: She's better than 80% of the guys. Correction: She went down on 80% of the guys.